Fuel and Component Testing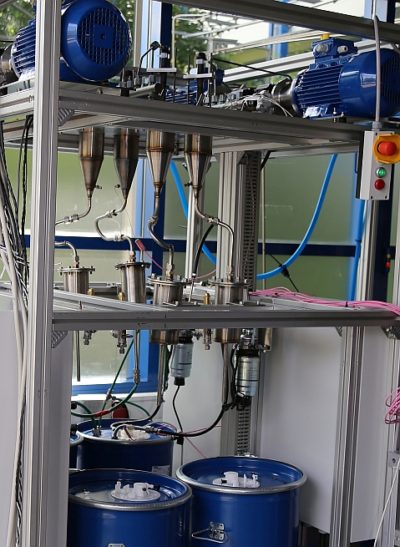 Test stand for the investigation of internal deposits on diesel injectors. (Photo: OWI)
The aim in the development of application technologies is to ensure the functionality of technical components and systems despite varying compositions and qualities of operating materials with the mode of operation and the operating parameters remaining the same. Automotive industry and it´s suppliers, heating equipment and turbine manufacturers, industrial furnace manufacturers and plant operators must therefore reconcile the development of new components for use with an increasing range of middle distillates such as light heating oil and diesel fuel as well as blends with alternative fuels. The properties of middle distillates and blends have to be adjusted to exclude interactions with the application technology. Fuel diversification, the use of new raw materials for their production and the continuous further development of application technology and associated materials require ongoing fit-for-purpose tests. This requires suitable test procedures for the qualification of fuels, additives, materials and components.
TEC4FUELS has extensive experience in the development of methods and test systems as well as in the execution of tests for the qualification of fuels, lubricants and technical components. The test systems are characterized by
high application proximity and speed,
automated evaluation of the measured data,
illustration of the results in physical models,
online recording of measurement signals,
coupling of measurement results with analytics,
and high validity of the results.
Below you will find a brochure on our range of services in the automotive sector.
Brochure: Technical solutions for fuels and fuel-handling components